You're going to need to linger longer in Wanaka to take in all that this excitement centre of the South Island has to offer. Luckily, Wanaka is not short of a huge range accommodation to make your stay a relaxing and enjoyable one. From high-end to budget, you can choose from luxury serviced apartments and holiday homes, boutique hotels and lodges to budget B&Bs and convenient motels. Once you are settled into your new Wanaka home, get out and experience all the area has to offer.
Wanaka has it all. Jet boating, lake cruises, heli-hikes, 4WD safari tours, guided glacier walks and fantastic bird life. On top of that, this charming lakeside town is surrounded by magnificent scenery such as stunning waterfalls, ancient beech forest, snow capped peaks, alpine meadows and sparkling lake vistas. Everywhere you go in Wanaka, you will find tours and activities to suit every taste. Whatever you do in the South Island, Wanaka should definitely be the highpoint of your Kiwi experience.
Now scroll down for the best selection of places to stay in this region.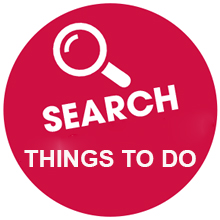 Ensure you have allowed enough nights to experience all that Lake Wanaka has to offer with a host of activities, cruises and things to do to suit everyone "Click Here"