Dunedin is the second-largest city in the South Island of New Zealand, rich in Scottish heritage and home to lots of unique wildlife. Located at the foot of a long picturesque harbour it is one of the best preserved Victorian and Edwardian cities in the Southern Hemisphere where you will find a good range of accommodation, restaurants, attractions, beaches, art and crafts and Eco Tours and Cruises to the wildlife situated on the Otago Peninsula.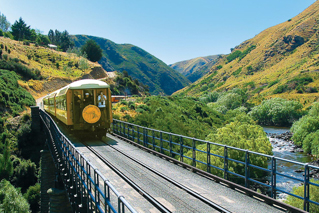 The physical beauty of Dunedin with its dramatic bush covered hills and location on the harbour attracted Maori settlers more than 4 centuries ago and later in 1848 the Scottish migrants established the town and named it 'Dunedin' from the original name of Edinburgh. Steeped in history Dunedin has a number of historical houses to visit along with New Zealand's only castle 'Lanarch Castle' built in 1871 and offering an exciting, scandalous and tragic history along with beautiful gardens and stunning views over the magnificent Otago Harbour. The Botanic gardens are a delight to wander through at any time of year, immerse yourself in the heritage of the stunning buildings, take a tour at Speights Brewery, take an excursion around the region on the Taieri Gorge Railway and spend a day or two at some of the stunning beaches that Dunedin has to offer.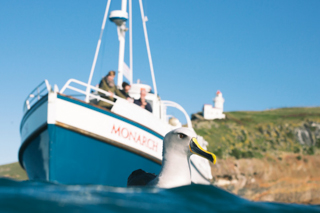 Make sure to set aside enough time to explore the Otago Peninsula which is home to an abundance of magnificent and world famous wildlife. Visit the Royal Albatross Centre nestled at the foot of Tairoa Head, unique for its richness of the bird and marine life found there and where you can learn the story of the Northern Royal Albatross along with a visit to potential viewing areas, the only place on the mainland in the world where they can be viewed in their natural habitat. The beaches of the Otago Peninsula are home to the breeding areas for the Little Blue Penguin (Hoiho) and the rare yellow-eyed Penguin and are best observed with a wildlife tour operator. See how tourism and conservation come together as you get up close to these penguins with unrivalled viewings from an unobtrusive observation hide.
The area has numerous walking tracks, the ones surrounding the city offer a unique way to experience the stunning scenery and enables you to explore parts of the city that can only be seen on foot. On the Peninsula a number of walkways give you access to many breathtaking views, very rugged on the Pacific Ocean side and and warm sunny and sheltered on the harbour side.