Lake Taupo has a staggering number of activities to choose from all year round and is reckoned to be the skydiving capital of New Zealand. Adrenalin junkies also get their thrills bungy jumping, jet boating, water skiing and wake boarding. But there's more to Taupo with thousands of visitors coming here specifically for the trout fishing, kayaking, canoeing, wind surfing, scenic flights and sailing.
If you stay a few days longer, you will be tempted further afield to some of the other attractions in the area. These include the stunning Huka Falls, New Zealand's best-known and most photographed water falls. Or Orakei Korako, Taupo's popular geothermal attraction.
Accommodation is just as plentiful and varied in Taupo. You can choose from any of the many hotels, motels and resorts lining the lakeside and back streets. For the more economy-minded, there is also a good choice of B&Bs and holiday homes available in the area. Once you are settled in your accommodation, take a day out just to wander around the town centre and the lakeside and sample the fine New Zealand cuisine in one of Taupo's lively cafes or restaurants.
Now scroll down for the best selection of places to stay in the Lake Taupo region.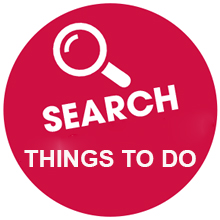 Ensure you have allowed enough nights to experience all that Lake Taupo and this geothermal region has to offer with a host of activities, cruises and things to do to suit everyone "Click Here"