As the Bay of Island's main tourist resort, Paihia offers all the distractions and delights you could possible want. Para-sailing, fishing, dolphin- watching, helicopter rides, mountain bike treks and much much more. Not to mention the deeply historical Waitangi area, the birthplace of New Zealand and cradle of so much of the country's history.
So it makes sense to make the most of your stay in the glorious Bay of Islands by booking several nights in one of the many hotels and motels that line the waterfront and back streets. All within easy walking distance of the many shops, bars, beaches and restaurants this bustling beach-front town has to offer.
Now scroll down for the best selection of places to stay in this region.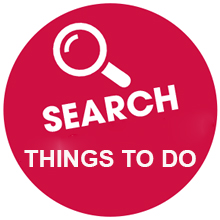 Ensure you have allowed enough nights to experience all that Paihia and the Bay of Islands has to offer with a host of activities, cruises and things to do to suit everyone  "Click Here" 
Hotel & Motel Accommodation Paihia, Bay Of Islands